Our mission is to change lives across the nation with every pound
On Monday 20 November, 2017 Poundland announced its three new charity partners, Make-A-Wish® UK, Tommy's and Whizz-Kidz in a bid to collectively raise £1 million in the next year.
Barry Williams, Poundland MD said:
"I'm delighted that over the next three years we'll be supporting these three amazing charities. We don't believe anyone has created a charity partnership like this before, so we have a great opportunity to give back to the local communities and help change the lives of children and families, by raising as much money as possible. This is the start of a very exciting partnership."
Click Below to Learn More About Our Partners: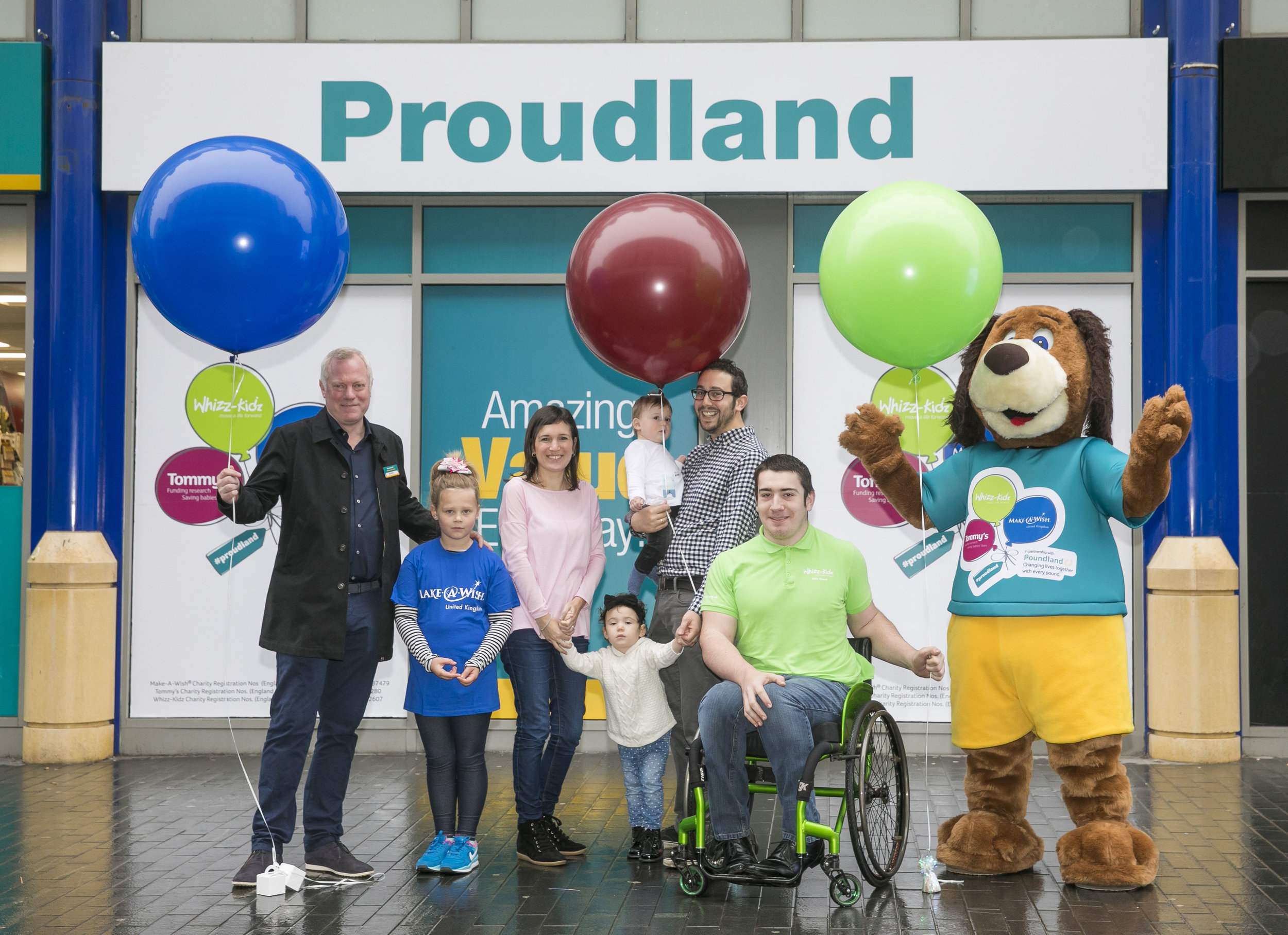 Above (left-right): Poundland MD Barry Williams, Make-A-Wish charity ambassador Ellie Perkins, Tommy's charity ambassador Adam Powsney with wife Hayley and children Edie and George, Whizz Kidz charity ambassador Bradley Beaumont and, of course, our very own Pound Hound.