About Make-A-Wish
Our purpose is simple. We grant magical wishes to enrich the lives of children and young people fighting life-threatening conditions.
The children we support are often enduring things most of us could never imagine. They're going through gruelling treatment, endless medical appointments and spending time in hospital away from their home, friends and family. A far cry from the childhood they should be enjoying.
Granting their One True Wish provides seriously ill children with hope for the future, strength to cope and resilience to fight their condition. They're given quality time away from the daily realities of living with their condition and have chance to make magical memories they can treasure forever – whatever their future may hold.
In 2016, more than 2,300 seriously ill children turned to us, more than ever before. And with this number constantly growing, we can only grant their wishes with the help of people like you.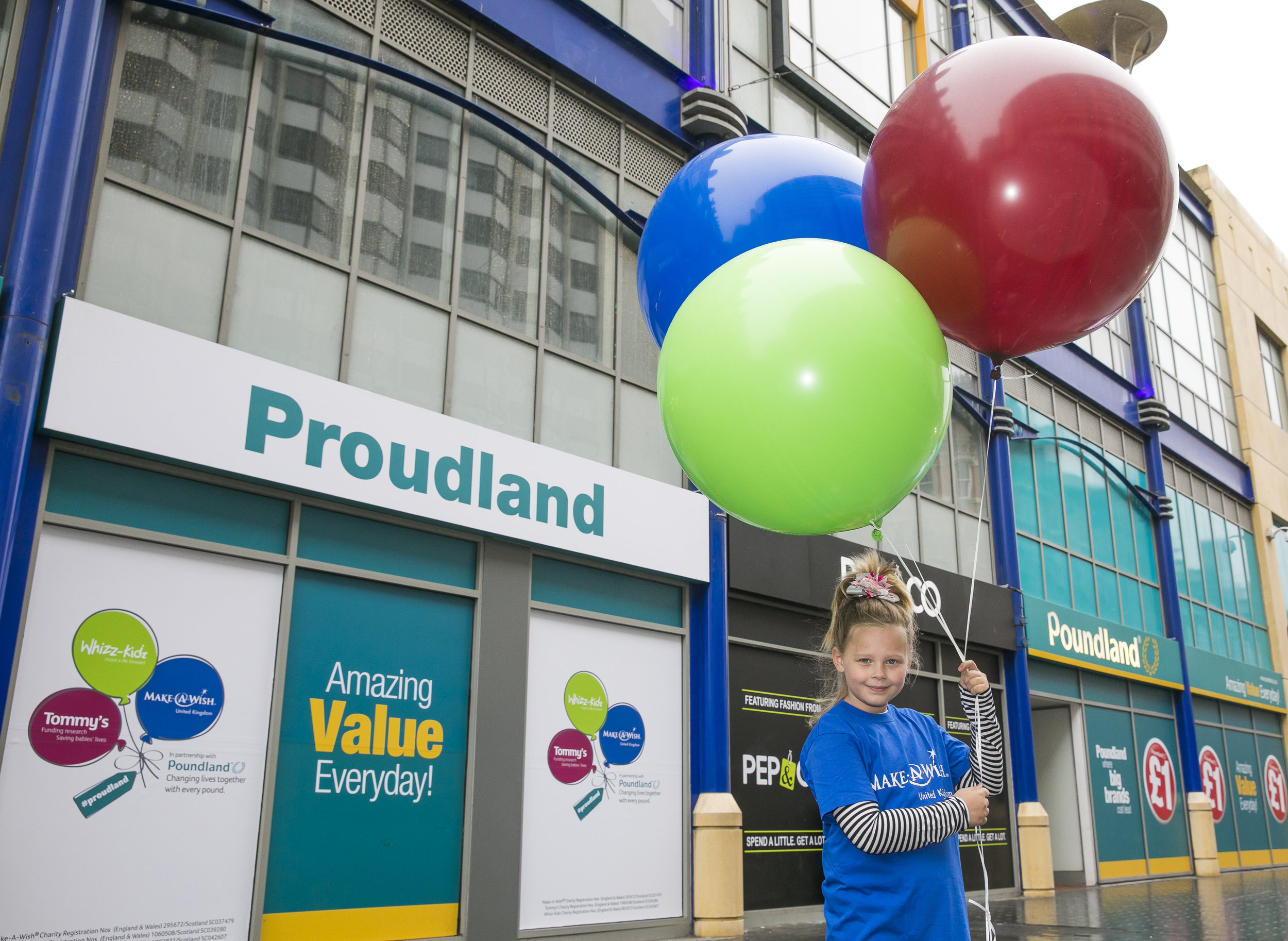 Seven-year-old Ellie from Shard End in Birmingham was diagnosed with Wilms' tumour, a rare type of kidney cancer after repeatedly complaining of stomach ache.
She had surgery to remove her left kidney along with the tumour, followed by eight months of chemotherapy at Birmingham Children's Hospital. She lost her waist-length hair and felt unwell for a long time.
When it came to deciding what her wish would be, her love for animals was right at the heart – she has three fish, three rabbits and a cat – and showed them the soft toy giraffe that always accompanied her for treatment. When asked, she said her wish was "to feed the giraffes."
Her wish became a magical reality when Make-A-Wish arranged for her to become an official zookeeper for the day at Chessington World of Adventures in Surrey.
Ellie got to climb up into the trees to be at eye level with the giraffes to feed them some leaves; she also got to feed lots of other animals and enjoyed laughing at the monkeys!
Just a few days after her wish, she rang the big bell at Birmingham Children's Hospital to mark the end of her treatment! Ellie was given the all-clear last Summer and is now back at school full time and will have regular check-ups to ensure the cancer has not returned.
Ellie's mum Sarah said: "Having a wish has given her a really lovely memory to look back on. We didn't have to worry about anything for that weekend. It was just lovely for her to be herself – to be Ellie and not someone who's going through chemo and everything else she's been through. We didn't even think about it while we were there. We were just a normal family. Ellie still speaks about her wish now – she hasn't forgotten about it."
Jason Suckley, Chief Executive of Make-A-Wish® UK said:
"Make-A-Wish are thrilled to be a part of this unique partnership with Poundland, alongside Whizz-Kidz and Tommy's. We know that Poundland holds a special place on the high street for hundreds of local communities and we couldn't be more excited to be a part of Team #Proudland. Together we will have a real positive impact on children and families up and down the country."